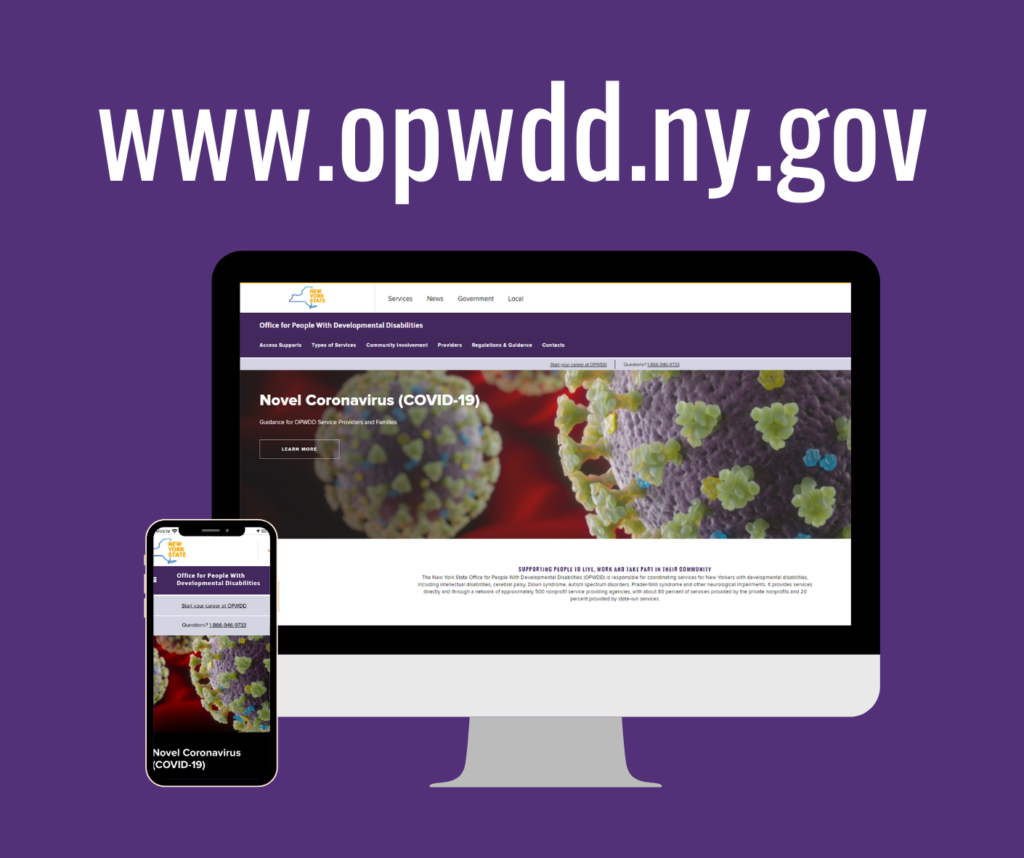 A message from New York State Office for People With Developmental Disabilities ·
"It has become clear that now more than ever, easily accessible, timely and accurate communication is vital to our continued success. OPWDD has launched a new website at www.opwdd.ny.gov. With this new website, the people we support, our families and providers are better equipped with the information they need.
The new website features the same look, feel and usability of the ny.gov official state website by featuring streamlined information about programs and services as well as an improved search function, navigation, accessibility and design. It is also mobile-friendly.
For ease of access, we have prominently displayed our COVID-19 guidance on the homepage. On our COVID-19 page, you will find all of our up-to-date guidance for OPWDD providers and families and many other resources."